The MAD JACK Show isn't just a show... It's an EVENT!
Mad Jack is quite possibly the most unique and creative comedy magician alive today. The Mad Jack Show takes people to the edge of insanity and back, all from the relative safety of their seats! When you participate in the Mad Jack Show, prepare for the unexpected... Prepare to be shocked and prepare to laugh like you've never laughed before. The Mad Jack Show is not for the timid or weak of heart, nor is it for children. The good news is that for certain shows Mad Jack can be put on a leash so that the show can be enjoyed by family audiences, high schools and colleges.
Mad Jack is on the forefront of a new style of magic that combines a dark, dangerous edge with hilarious one of a kind comedy and mind bending illusions. Be forewarned, once Mad Jack gets into your head, you will never get him out! His performance is unlike anything ever witnessed in the world of entertainment! If you're looking for the same old boring tricks and illusions performed by average magicians, you may want to look elsewhere. If, on the other hand, you want a true pioneer in the art of comedy magic and illusion, then the Mad Jack Show is something you will never forget!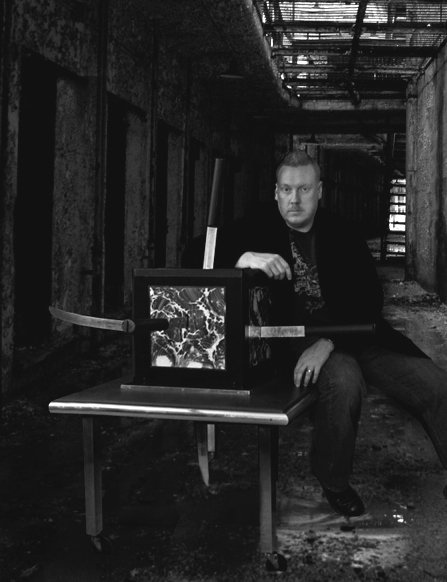 Think any other comedian with just a microphone can do all this? No Way! In fact, no other entertainer in the world combines hilarious stand-up comedy, amazing magic, original music, large illusions and insane side-show stunts into one INCREDIBLE show audiences will NEVER forget! ...And, no other show can provide your organization a fund-raising opportunity your guests will want to support year after year!
.